Ispmanager allows you to centrally manage domain names and their records.
install, configure and manage the DNS server;
create all types of resource records for domains, and modify them;
configure DNSSEC - extensions to the DNS protocol that protect against DNS address spoofing. This helps protect against phishing, cache poisoning and other threats.
Ispmanager allows you to automatically manage domain names on other name servers that are served by DNSmanager.
In this case the biggest part of DNS records will be automatically configured during website creation.
DNSmanager - a panel for managing
and configuring DNS.
Use DNSmanager in conjunction with ispmanager to provide DNS hosting services. DNSmanager can act as both primary and secondary name servers.
Integrations with the free domain name servers Bind (Named) and PowerDNS
Bind (Named) is an open name server solution. It is o ne of the most popular DNS servers. It is implemented in strict accordance with the operating procedures of a DNS server and stores information about domain zones in the form of files.
PowerDNS is an alternative to Bind. It is a high-performance DNS server with a flexible data organization architecture. We recommend using PowerDNS if you are working with a large number of IP addresses.
Being in Hosting Industry since 1996, we can definitely say that ispmanager is the most easy-to-use and powerful control panel we have ever worked with. It is really beyond our expectations: easy and powerful at the same time! Our customers love it.
–  Gerasimos Perentidis, CEO @ Easy.gr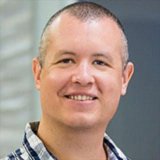 Having talked to the team, it's clear that ispmanager has built their legacy overseas by letting customer demand drive their decision-making when it comes to updates. Having tested the technology, we believe ispmanager merges premium-level features with affordable cost — a value offer that is sure to be positively received in the US.