File manager and FTP clients
To manage files in ispmanager, you can use an FTP server or a file manager that runs from the panel interface.
Run a demo
FTP access from the hosting panel
It is convenient to use a file manager as an alternative to FTP. Ispmanager is optimized so that uploading a large amount of data does not cause a connection faulting and downloading is not interrupted.
You can manage server and website files from the ispmanager panel:
view and delete files and folders;
create, move, and rename files;
view and edit files. The syntax of popular programming languages such as php, python, js, bash, etc. is supported.
view, create and unpack archives. Ispmanager supports Zip and Unzip archivers;
edit file parameters;
copy and move files;
download and upload files.
The Ace project is used in ispmanager as the basis of file editor. You can customize the appearance of the editor - font, design theme, syntax markup. Markup of service characters - spaces, tabs, line break - is available. A set of hotkeys allows you to quickly call the necessary commands.
Other FTP panels for accessing files
Ispmanager supports ProFTP, PureFTP, ProFTPd servers. The servers are configured automatically through the ispmanager panel.
All popular FTP clients such as Filezilla, Cuerdusk, WinSCP can be used to connect to FTP.
Being in Hosting Industry since 1996, we can definitely say that ispmanager is the most easy-to-use and powerful control panel we have ever worked with. It is really beyond our expectations: easy and powerful at the same time! Our customers love it.
–  Gerasimos Perentidis, CEO @ Easy.gr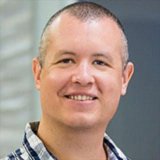 Having talked to the team, it's clear that ispmanager has built their legacy overseas by letting customer demand drive their decision-making when it comes to updates. Having tested the technology, we believe ispmanager merges premium-level features with affordable cost — a value offer that is sure to be positively received in the US.