Hosting security
Ispmanager contains a complete set of tools to protect your website from external threats.
Run a demo
Firewall
Ispmanager has a built-in firewall to manage iptables in a graphical interface. The firewall filters network connections by IP address and network port. It will help protect the server from access by intruders. For example, you can deny access from a selected range of IP addresses during a DDoS attack. Alternatively, allow access to the entire server or a number of services from specific IP addresses to increase the security of the server
The firewall is set up in the ispmanager panel - no need to contact technical support or work through the command line.
SSL certificates
With ispmanager, you can have an SSL certificate installed on your website in a couple of minutes.
Free SSL certificates by Let's Encrypt are installed and renewed automatically. They are suitable for informational websites: company profile websites and blogs.
Why do we need an SSL certificate?
To prevent browsers from marking your websites as unsafe;
To use a secure encrypted HTTPS connection;
To better rank in search engines - Google pessimize websites without SSL certificates.
SSL is a protocol for secure data transfer. It encrypts the data exchanged between the website and the user's computer. For example, when a customer makes a purchase in an online store, it is more difficult for intruders to intercept the payment data. Even if they succeed, the information cannot be used because it is encrypted.
Protection against DDoS attacks
To protect websites from DDoS attacks, ispmanager has integration modules for proxy-services DDoS-Guard, as well as a firewall.
DDoS-Guard is a paid service for HTTP(S)-flood protection. It passes all requests that come to the website through its network of servers. Malicious traffic is automatically filtered out and useful traffic is passed on. DDoS-GUARD has its own system of nodes around the world, so it can quickly detect and handle any attack.
Automatic kernel update with KernelCare
KernelCare by Cloudlinux provides protection against kernel vulnerabilities. The module checks for kernel updates every four hours and installs them automatically - without rebooting the server.
KernelCare can be installed on a server with hardware virtualization (e.g. KVM) and on a dedicated server.
Being in Hosting Industry since 1996, we can definitely say that ispmanager is the most easy-to-use and powerful control panel we have ever worked with. It is really beyond our expectations: easy and powerful at the same time! Our customers love it.
–  Gerasimos Perentidis, CEO @ Easy.gr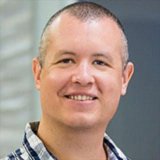 Having talked to the team, it's clear that ispmanager has built their legacy overseas by letting customer demand drive their decision-making when it comes to updates. Having tested the technology, we believe ispmanager merges premium-level features with affordable cost — a value offer that is sure to be positively received in the US.