Installing a CMS and creating websites in the website builder
Users of any level of technical expertise can easily not only host, but also create a website with a website builder or by installing a content management system (CMS).
Run a demo
Installing a CMS on a web server
Through ispmanager, you can install popular CMS on the web server. You no longer need to separately download the archives and manually upload them to the server.
WordPress - one of the most popular CMS. It is suitable for both blogs and commercial websites;
Bitrix - software for online stores and large projects. Ready-made integration with 1C is available.
Drupal - software with flexible configurations and many modules for any web projects.
Joomla - a versatile and affordable platform for creating websites.
Managing web scripts
Ispmanager supports all APS web scripts (WordPress, Drupal, Joomla, phpBB, OpenCart). The panel uses a ready-made library of CMS and other software. You can also connect your own repository.
Site.Pro website builder
Ispmanager supports Site.Pro. It requires no programming skills and is easy to learn. Even an inexperienced user can use it to create a simple project: a blog, a company profile website, or an online store. Site.Pro includes more than 200 ready-made website templates that are easy to adapt to your own tasks. You do not need any special knowledge to create your own design.
Being in Hosting Industry since 1996, we can definitely say that ispmanager is the most easy-to-use and powerful control panel we have ever worked with. It is really beyond our expectations: easy and powerful at the same time! Our customers love it.
–  Gerasimos Perentidis, CEO @ Easy.gr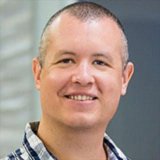 Having talked to the team, it's clear that ispmanager has built their legacy overseas by letting customer demand drive their decision-making when it comes to updates. Having tested the technology, we believe ispmanager merges premium-level features with affordable cost — a value offer that is sure to be positively received in the US.