Linux Control Panel
What is ispmanager Linux Control Panel
Ispmanager is a Linux control panel with which you can easily set up a working environment. Create websites, mail, and databases and manage Linux in the user-friendly web interface of ispmanager
Linux Control Panel Features
Backup system
Ispmanager backs up websites, databases, mail, user settings, and other services
Linux administration
Installation and management of Apache, Nginx, and OpenLiteSpeed are supported
Security tools
Ispmanager includes a firewall, a DDoS protection module, and email spam protection
Controlling the load on equipment
Dashboard in ispmanager shows RAM, CPU, and disk space usage
Linux Control Panel includes
Third-party ispmanager apps
DDoS-GUARD, Site.pro, СloudLinux, Let's Encrypt, Dr.Web
Integration with billing systems
BILLmanager,
WHMCS
Ispmanager auto-installation on VPS and physical machines
VMmanager, DCImanager
Open API
Easy integration with any software
Comparison ispmanager with other control panels for Linux
| | ispmanager | cPanel |
| --- | --- | --- |
| CentOS 7 (recommended) | | |
| Debian (9, 10, 11) | | |
| Ubuntu 20.04 | | |
| Ubuntu 22.04 | | |
| AlmaLinux 8 | | |
| Rocky Linux 8 | | |
| AlmaLinux 8 | | |
Caring support
Technical support is available 24 hours a day
Support
Detailed documentation
Ispmanager has detailed documentation and guides
Read documentation
Benefits of ispmanager
Intuitive user interface
The control panel for Linux is straightforward to use. Thanks to the user-friendly web interface, you can easily manage your services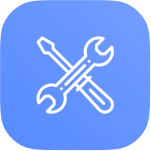 Powerful tools for system administrators
Through ispmanager you can manage Apache, Nginx and OpenLiteSpeed and keep your projects secure
Unparalleled compatibility with Linux
Ispmanager is available on popular Linux distributions such as Ubuntu, Debian, CenOS, and AlmaLinux. You can add your tools to the OS - ispmanager will not interfere with their work
A smart tool to manage processes
Ispmanager collects data about RAM load, CPU load, active sessions, background tasks, and other processes. This way, administrators can always keep the system under control
Ease and savings in computing resources
Ispmanager has low hardware requirements from 1 CPU and 2 GB RAM. The control panel works perfectly, even under a very high load
Free trial
Appreciate the user-friendly interface, flexible features and high speed of ispmanager. Install the 14-day trial version on your server
Try ispmanager free
Ispmanager FAQs: What do you need to know for the web control panel?
What is a Linux control panel?
Usually, to deploy a database, create a website, or mail on Linux, we perform the configuration manually. The panel allows you to manage Linux easier and faster in a few clicks. It contains the necessary tools in a convenient interface.
Can I use ispmanager for free?
Ispmanager is a commercial control panel. However, you can try it for free for 14 days.
Try ispmanager free
Is ispmanager a community-driven panel?
No, ispmanager is closed software. Only ispmanager employees may participate immediately in its creation. Thanks to this we can guarantee high product reliability. At the same time, your feedback and suggestions are always welcome. These will be welcome in the
Feature request
.